3 tubes of perfectly seasoned pretzels in a gift box with a gift note.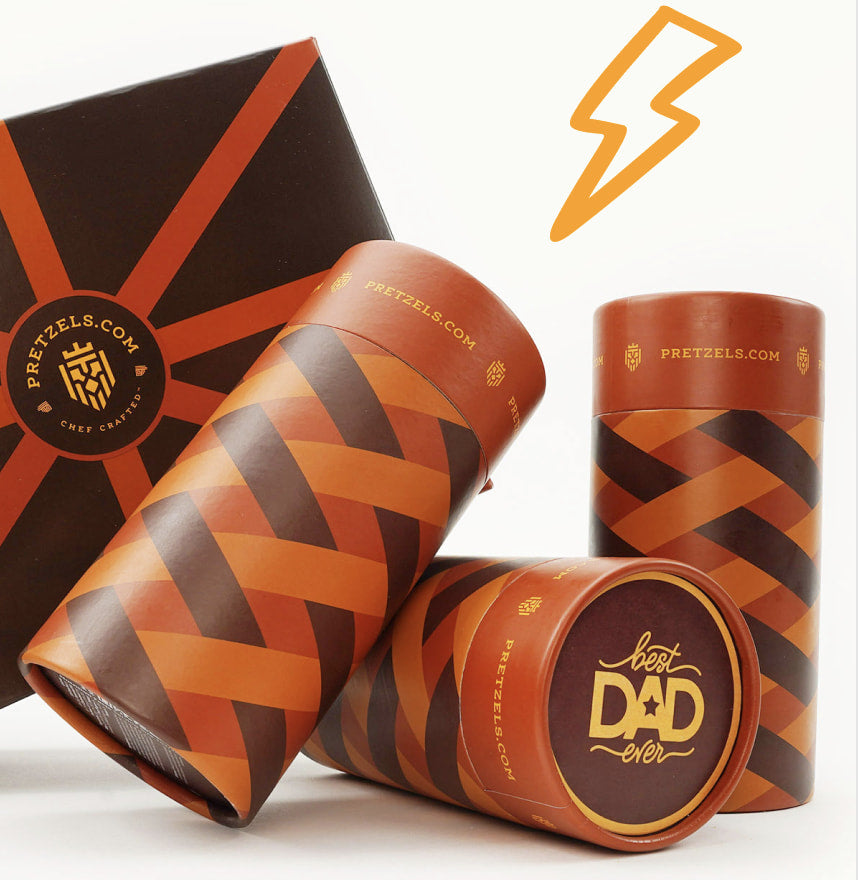 Great tangy flavor with a hint of sweetness and a nice crunch. Great packaging as well.
My favorite Father's Day gift every year.
I got my dad these last year and he loved them. Buying again this year.

169 Reviews
With notes of maple syrup, onion, vinegar, oak, and vanilla, this pretzel is our favorite jam! Add in the sometimes salty, sometimes sweet, and always satisfying flavor of a thick slab of bacon and this snack is a piggyback ride for the palate. Unique, filling, and lip-smacking good.
185 Reviews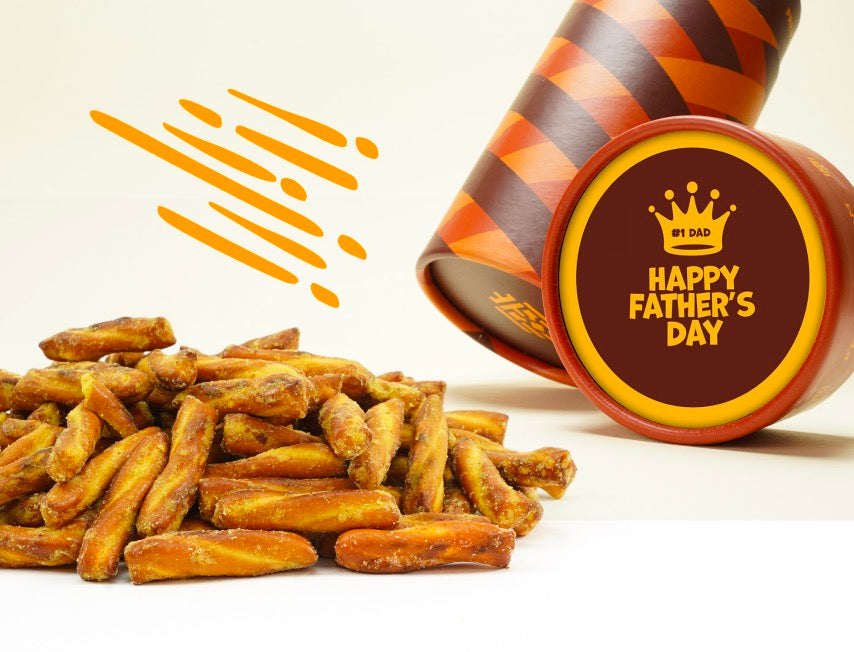 A magnificent blend of sweet and sharp, this pretzel pops with taste. If you're on the hunt for a unique snacking experience, grab a bowl: Honey, you're home.
59 Reviews
This pretzel is an ode to summertime! It's a tangy rack of baby back ribs, a tender porterhouse steak, a double-decker hamburger on a hot August afternoon. It's the thrill of the grill in a tasty, bite-sized treat.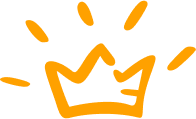 Happy Father's Day!
3 Flavor Bundle $39